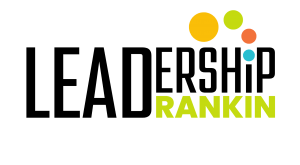 LEADERSHIP RANKIN
Leadership Rankin, facilitated by the Rankin County Chamber of Commerce, began in 1994 and has since graduated over 450 community leaders. The Leadership Rankin Program develops existing and emerging leaders and is designed to educate participants about Rankin County. While sharpening your leadership skills, this program is designed to connect you with contacts in our various innovative industries. Through this program, you will gain a better understand of everything Rankin County, including:
State and Local Government
Education
Public Safety
Health and Human Needs
Manufacturing
Quality of Life
Each year, Leadership Rankin begins with an overnight retreat! Following the retreat, there are 8 monthly sessions that conclude with a graduation celebration after the program's nine-month period. The participants of this program will split into four individual teams and complete a service project that gives back to our community. The project will be presented to and scored by a panel of judges, and the winner will be announced at the graduation.
Each year up to 24 applicants are selected to participate in the program. For more information about the Leadership Rankin program, contact Mandi Arinder, President/CEO of the Rankin County Chamber of Commerce, at 601-825-2268. We are so excited to see what our 2022-2023 Leadership Rankin Class accomplishes!